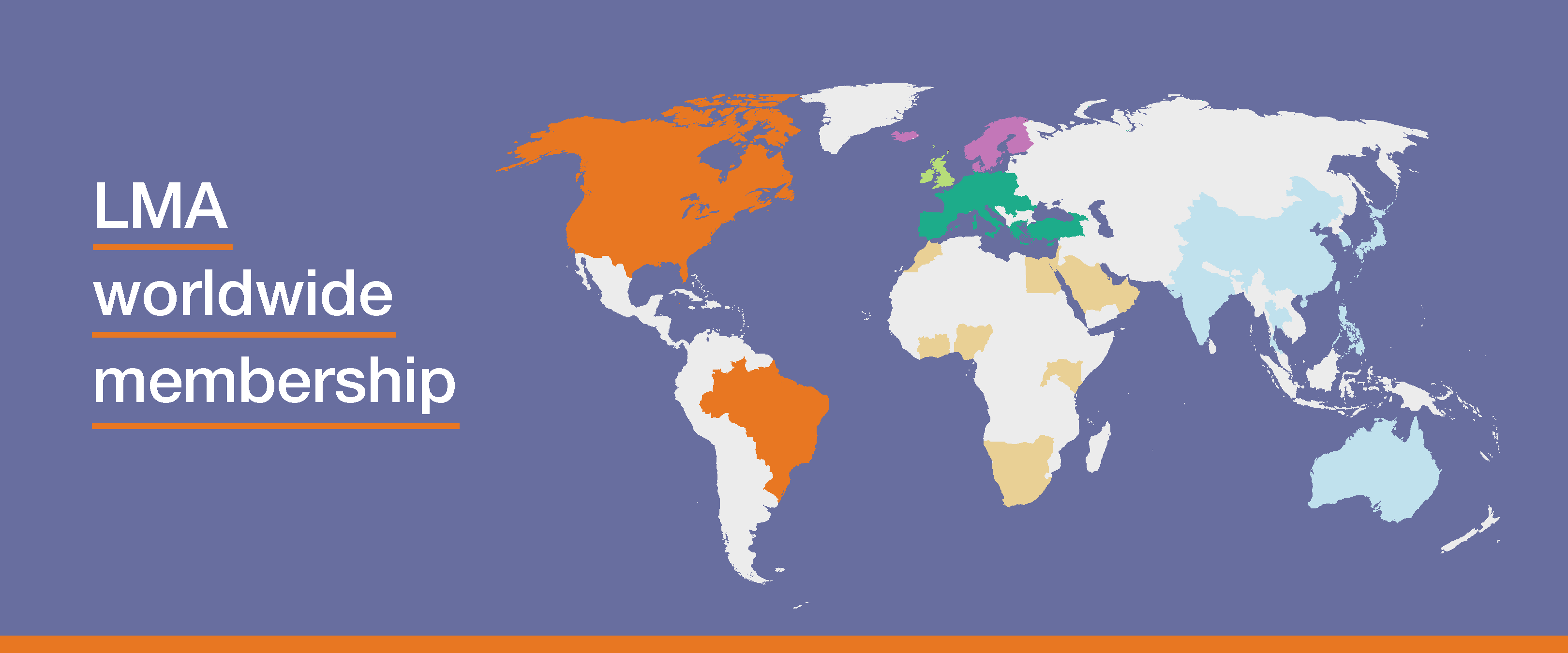 LMA Membership and Application Queries
How do I know if my organisation is a member of the LMA?
Please go to List of Members in the left hand menu under Membership. Please search for your organisation by selecting your criteria or the corresponding letter of your organisation. If your organisation is not listed then it is not an LMA member.
Our office in London has become a member of the LMA, but I am based in Frankfurt so can I still register to attend an LMA event or access LMA documentation?
When organisations join the LMA, they join as a global firm and therefore employees in other geographical locations can access the members' area of the website and register to attend LMA events.
What are the criteria for membership?
There are two types of membership: Full and Associate.
Full members must be financial institutions and are likely to be loan arrangers, traders and other active participants in the loan market.
Associate members are likely to be rating agencies, law firms, accountancy firms, smaller financial institutions and other professionals with an interest in the market.
Membership is not open to individuals. For details regarding subscription costs, please go to subscriptions or call us on +44 (0) 20 7006 6007.
My firm is interested in becoming a member of the LMA, however it's now the middle of the year. Are subscription fees pro rata?
Membership lasts each year from 1 January to 31 December, and the full year's subscription fee must be paid whenever your institution joins. If you are still interested in becoming a member, but you would rather wait until the start of the following year, we will be happy to take a note of your details and send out some documentation closer to the end of the year.
If we have applied online to join the LMA, what happens after we have submitted our application?
Please organise payment of the appropriate fees by either cheque or bank transfer, as detailed in the online application. Once your payment has been received your Nominated Representative will be sent an email confirming his/her username (email address) and password to access the members' area of the LMA website. He/she must then send by return to the LMA a list of all relevant domain names (the part after the '@') for your organisation so that the website can recognise other employees when they register as Users.
What is the LMA's connection with Clifford Chance?
Clifford Chance is a member of the LMA and acts as our legal counsel. Our office is located in the Clifford Chance building, but we are an independent UK registered company.