The Working Group on Euro Risk-Free Rates has published a public consultation on an EONIA legal action plan.
The EONIA legal action plan addresses two events: (i) the proposed change to the methodology for computing EONIA on 2 October, whereby it will become €STR plus a spread; and (ii) the discontinuation of EONIA at the end of 2021. It covers legacy and new contracts referencing EONIA in different asset classes (derivative transactions, collateral agreements and cash products). There are sections in the action plan covering syndicated loans.
The consultation closes on 12 June 2019 (17:00 CET).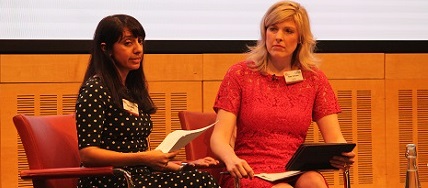 Video of the LIBOR session from the joint LMA/LSTA Conference on 6 March 2019 in London. Speaking are Kam Mahil, Director, Legal, at the LMA and Tess Virmani, Senior Vice President and Associate General Counsel, at the LSTA.

Brexit and LMA Documentation Update
The LMA is aware of the publication of the UK's legislation which is intended to "onshore" EU law with effect from 29 March in the event that the UK leaves the EU without an agreed transition period. As is the case with any potential change in legislation, the LMA is not planning to make any changes to its English law documentation before any proposed change in English law actually takes effect.
The LMA is in the process of considering appropriate changes to be made to the relevant legislative references in its documentation in the event that the UK's onshoring legislation becomes effective on 29 March. If the UK's onshoring legislation becomes effective on 29 March, the LMA's intention is to publish a table of those suggested changes on or about that date so as to release them to members as soon as possible. Those changes will then be incorporated into its documentation suite over the following weeks.