The Bank of England has published a discussion paper on its approach to the risk management of collateral referencing LIBOR for use in the Sterling Monetary Framework. The Bank of England accepts a wide range of eligible collateral, which includes corporate loans and securitisations. A subset of this collateral references LIBOR in some way.
The discussion paper outlines a number of risk management approaches currently under consideration by the Bank of England to ensure that it remains well placed to provide liquidity insurance in support of financial stability. Responses to the discussion paper are due by 27 September 2019.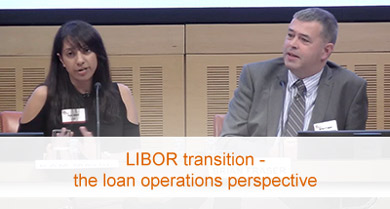 This video is a recording of a session that was delivered by Kam Mahil (Director, Legal - LMA) and Brian Fraser (Senior Manager, Markets Lending Delivery - Lloyds Banking Group) as part of the LMA Loan Operations Conference on 6 June 2019.
Brexit and LMA Documentation Update
The LMA is aware of the publication of the UK's legislation which is intended to "onshore" EU law with effect from 31 October in the event that the UK leaves the EU without an agreed transition period. As is the case with any potential change in legislation, the LMA is not planning to make any changes to its English law documentation before any proposed change in English law actually takes effect.
The LMA is in the process of considering appropriate changes to be made to the relevant legislative references in its documentation in the event that the UK's onshoring legislation becomes effective on 31 October. If the UK's onshoring legislation becomes effective on 31 October, the LMA's intention is to publish a table of those suggested changes on or about that date so as to release them to members as soon as possible. Those changes will then be incorporated into its documentation suite over the following weeks.