ICE Benchmark Administration ("IBA") has recently launched a survey on the use of LIBOR currencies and tenors to identify the most widely used LIBOR settings.
The survey closes on 15 February 2019 and we would encourage LMA members to take part in the survey.
LMA has responded to a BEIS consultation relating to the National Security and Investment White Paper
LMA writes to HM Treasury in advance of UK transposition of MLD 5

LMA responds to Working Group on Sterling Risk-Free Reference consultation on Term SONIA Reference
This new stand-alone module provides an overview of the Schuldscheindarlehen product, the parties involved and the timeline to market. We hope that this module will help educate those less familiar with the product about its key features and characteristics.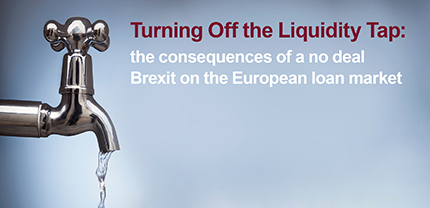 We have published a paper which seeks to emphasise the number of regulatory issues which could arise in a lending context as a result of a "no deal" scenario, and the negative repercussions that this would create for the wider EU economy.
The LMA, together with the APLMA and LSTA, has published an extended iteration of the Green Loan Principles (GLP), providing a more in-depth explanation as to how the GLP can be applied to revolving credit facilities whilst maintaining the integrity of the green loan product.

LMA announces publication of new Schuldschein Loan Agreements and User Guide

LMA produces a Mezzanine mark-up of a Senior Facility Agreement for use on REF investment transactions

LMA publishes updated version of revised Replacement of Screen Rate clause, which is now publicly available on the Bank of England website
LMA Updates Secondary Documents to Account For The Revocation of The ERISA Fiduciary Rule