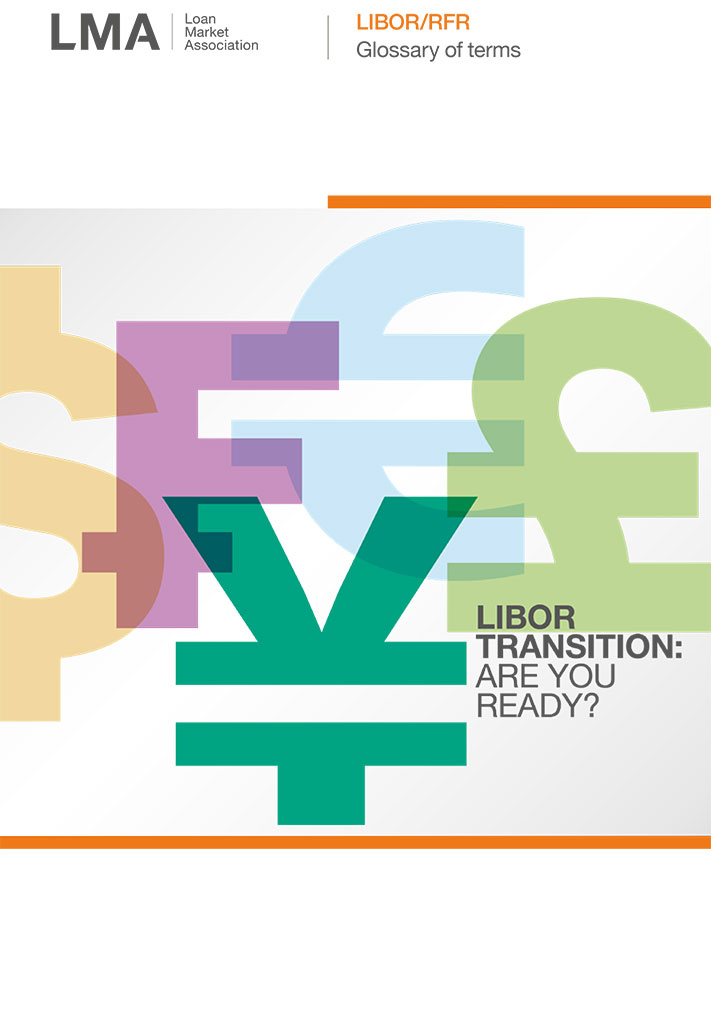 LIBOR/RFR Glossary of terms
June 2020
On 11 June 2020, we have published a glossary of key terms related to the transition from LIBOR to near risk-free rates ("RFRs"). The transition from LIBOR has resulted in the use of a number of new acronyms and phrases being used in the market, for example, SONIA, SOFR, observation shift, lookback, amendment approach and hardwired approach to name just a few. This glossary is intended to assist our members in understanding the terminology used in respect of LIBOR transition and the use of RFRs in the syndicated loan market
Download PDF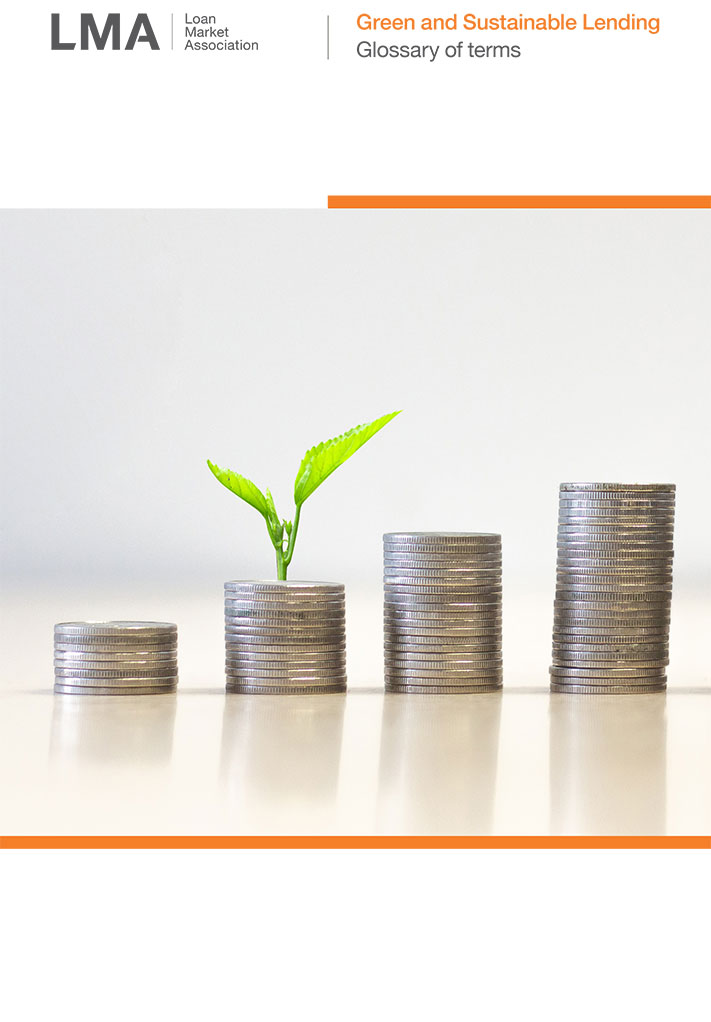 Green and Sustainable Lending Glossary of terms
March 2020
On 30 March 2020, we have published the Green and Sustainable Lending Glossary, which is intended to aid transparency of terms in this rapidly evolving area of the market. It covers, in alphabetical order, everything from carbon neutral to The United Nations Framework Convention on Climate Change (UNFCCC).
Download PDF
Syndicated Loans Glossary of terms
September 2014
The Syndicated Loans Glossary of Terms provides an outline of key terms frequently used in connection with the syndicated loans market.
Download PDF