Representing 65+ countries from around the globe
Membership of the LMA continues to grow and currently stands at 845+ organisations, which, without doubt, signifies the importance of our role in the market and that our positive work is appreciated by members.
There are three types of membership: Full, Associate and Academic.
Full members must be financial institutions and are likely to be loan arrangers, traders and other active participants in the loan market.
Associate members are likely to be law firms, rating agencies, accountancy firms, smaller financial institutions and other professionals with an interest in the market.
Associate membership is divided into four categories: Associate with UK office - Legal Firm; Associate with UK office - Other; Associate without UK office, and Associate - African Single Jurisdiction.
Academic members are universities and similar establishments of higher education offering legal or financial graduate or post graduate qualifications to students.
Membership Application
Institutions must apply for membership online by clicking on
Join the LMA.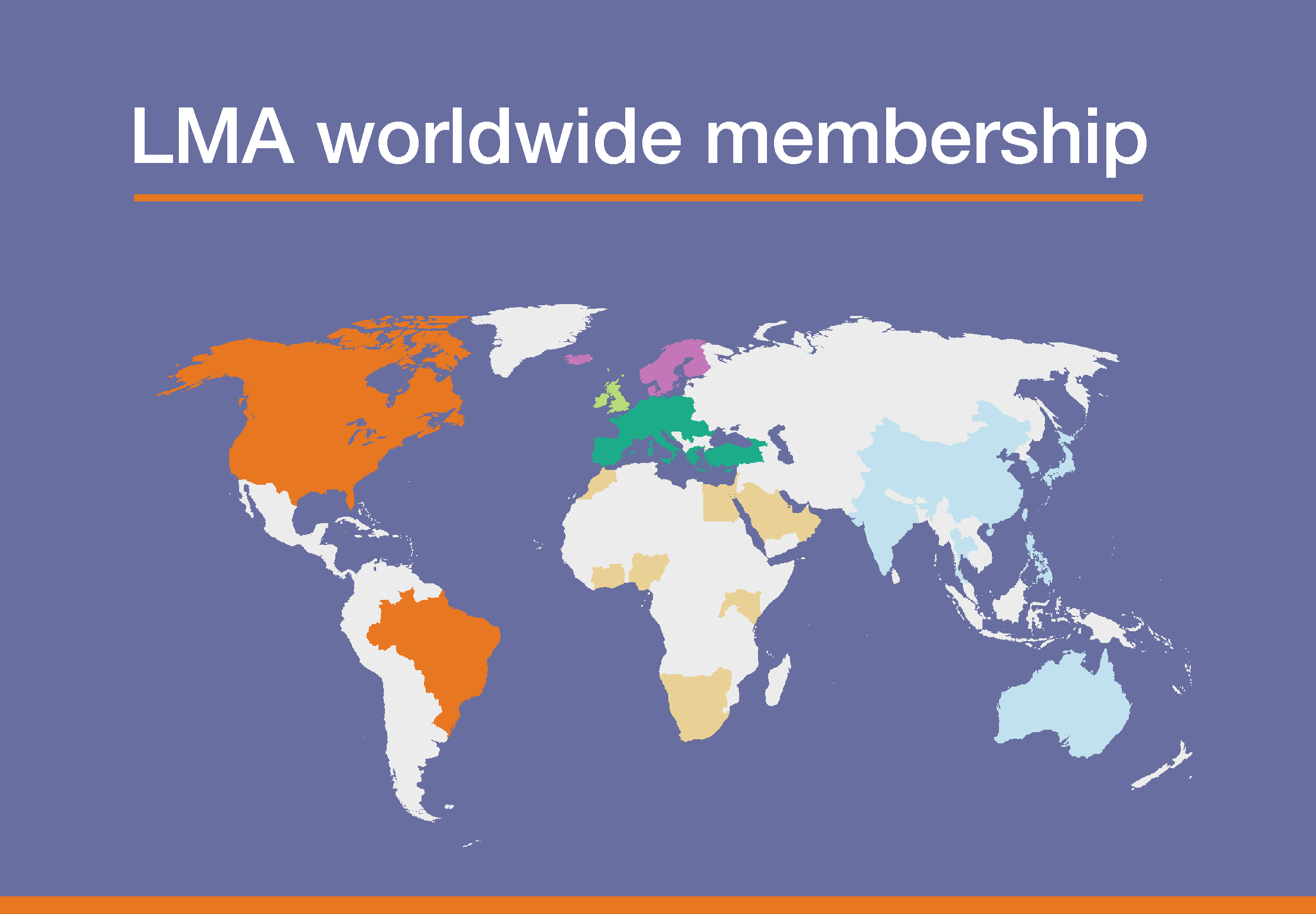 845+
organisations are
members of the LMA
69
Jurisdictions within our membership
Since our origins as an association founded to foster the secondary loan market in Europe, we have, over time, expanded our remit to cover the primary market - from corporate lending to real estate to pre-export finance to ESG - and taken our activities across the whole of EMEA, including the developing markets.
This expansion in our activities has gone hand in hand with continuing growth in our membership. We were founded by seven member banks from the UK, US, Japan and Switzerland. Our membership currently stands at 845+ organisations from 65+ countries.
Nevertheless, our original core objective, of promoting liquidity in the syndicated loan market, has not fundamentally changed. To achieve this objective, the LMA works in five main areas: documentation, market practice and guidance, loan operations, education, and dialogue with legislators and regulators.
Today, we are busier than we have ever been, as the range of services we now provide to members has grown exponentially, particularly in relation to the library of documents available and our educational offering.
More recently, the changing regulatory landscape and LIBOR reform is creating new challenges for us as we aim to protect the loan product from the adverse effects of new legislation and ensure
our documentation stays current.