Developing
Markets
Developing markets offer great opportunities as global dynamics shift, demand for their resources increases and new technologies evolve. The LMA.... Find out more
What's New?
This briefing by Linklaters and Aluko & Oyebode considers the upcoming presidential elections in Nigeria and the possible policy changes affecting sectors such as infrastructure, energy and investment into public-private partnerships that could arise as a result of those elections.
In this briefing, Hogan Lovells considers the challenges posed by producing and accessing renewable energy in Africa, and how to overcome these to achieve potential and scale. The report also highlights the potential for renewable energy production to revolutionise access to energy throughout the continent.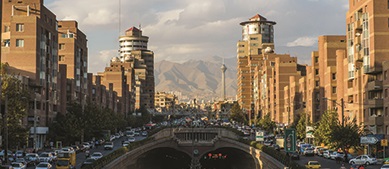 The European Commission has begun targeting US sanction measures against Iran under the so-called Blocking Regulation (Council Regulation (EC) No 2271/96), which was recently updated. Baker McKenzie discuss these developments in the following article (published September 2018) and how they create real compliance dilemmas for the banking industry, which has been on the frontline of US sanctions enforcement efforts.