Developing
Markets
Developing markets offer great opportunities as global dynamics shift, demand for their resources increases and new technologies evolve. The LMA.... Find out more
What's New?
Developing Market Insight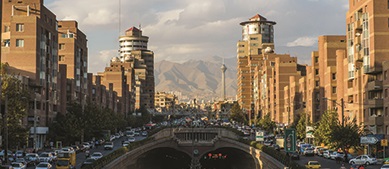 The European Commission has begun targeting US sanction measures against Iran under the so-called Blocking Regulation (Council Regulation (EC) No 2271/96), which was recently updated. Baker McKenzie discuss these developments in the following article (published September 2018) and how they create real compliance dilemmas for the banking industry, which has been on the frontline of US sanctions enforcement efforts.
For the latest DM news, briefing notes, legal & regulatory news and upcoming events.

The LMA spoke to Michael Foundethakis, Partner at Baker Mckenzie, following its 2018 Syndicated Loans Conference in London. Michael discusses the outlook for the Developing Markets, including lender appetite, the role of DFIs and ECAs, and geographical and product trends.
This briefing by Linklaters examines the FCA's July 2017 announcement on plans to transition away from LIBOR, expectations of the consequent action to be taken by market participants, potential replacement rates for LIBOR and the issues raised in using the suggested alternatives. Click the arrow to view.

This video interview with Clare Dawson, Chief Executive of the LMA, and Massimo Schirò, Legal Affairs Director at SACE, considers the new LMA recommended form of ECA Buyer Credit Facility Agreement.