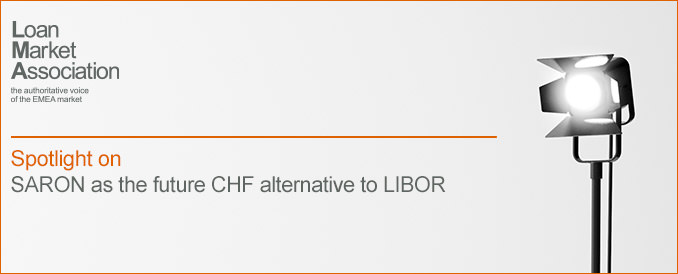 Spotlight on SARON as the future CHF alternative to LIBOR
This video interview with Martin Bardenhewer, Head of Financial Institutions & Multinationals at Zürcher Kantonalbank and Co-chair of the Swiss National Working Group on Reference Rates ("NWG"), considers the transition from CHF LIBOR to SARON.
In the Swiss market, SARON has already replaced TOIS fixing in the swap market as of the end of December 2017. The focus is now shifting to the transition away from CHF LIBOR. In particular, this interview discusses: the work of the NWG on alternative reference rates; the transition from TOIS to SARON; challenges with, and timeline for, transition from CHF LIBOR to SARON; engagement of the NWG with the loan market; and coordination with other currency working groups.
This video interview, filmed in February 2018, is the ninth in a series of LMA Spotlights on key regulatory and topical issues.