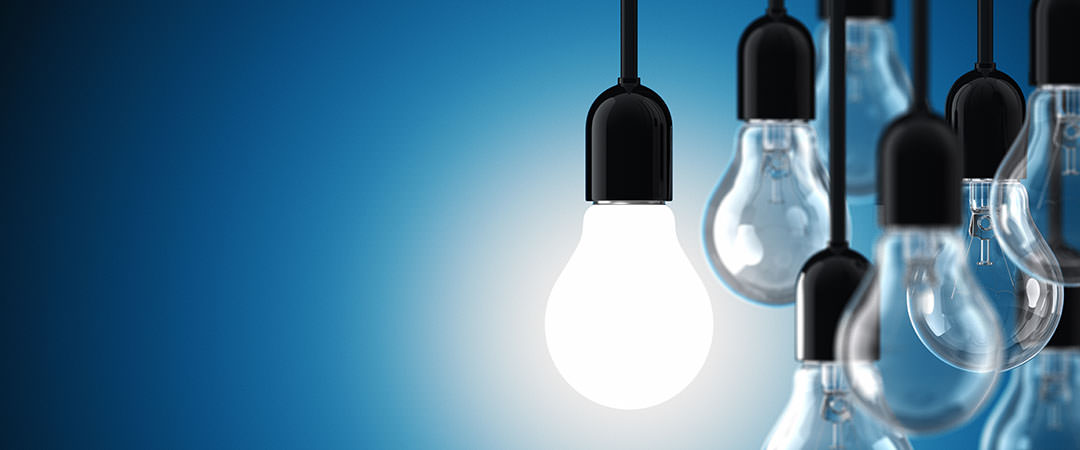 LMA surveys membership on outlook for the syndicated loan market in 2013
19 December 2012
The LMA has surveyed its membership on the outlook for the syndicated loan market over the next 12 months. The survey comprised multiple choice questions covering both the primary and secondary loan markets, as well as the key issue of regulation. Results were collected anonymously and represent the views of over 580 individuals, from over 30 countries, actively working in the loan market.
The results from some selected questions are detailed below, along with comments from the LMA.
Question one
Which topic do you think will most influence the syndicated loan market over the next 12 months?
With Basel III likely to come into legislative force within the next 12 months, at least in the Eurozone, it is not surprising that 30.4% of respondents believe that regulation will have the largest influence on the syndicated loan market. The continuing Eurozone crisis, close behind at 29%, just compounds the feeling of uncertainty.
Question two
Next year, where do you think the best opportunities will lie?
Given the above-noted uncertainty surrounding the Eurozone, it is to be expected that corporate M&A will not figure strongly in the short-term. Restructuring, at 28.9%, shows that many still perceive that we are not yet out of the crisis and that it could get worse before it gets better. Encouragingly, 22.4% believe opportunities will arise in the emerging markets, and the LMA's recent initiative to launch a developing market loan agreement looks timely.
Question three
What are your volume expectations for the next 12 months in the EMEA primary syndicated loan market?
2012 volumes to date are relatively weak and 47.8% of the respondents expect this situation to remain unchanged in 2013, which is hardly surprising given the persisting shortage of M&A and other financing opportunities.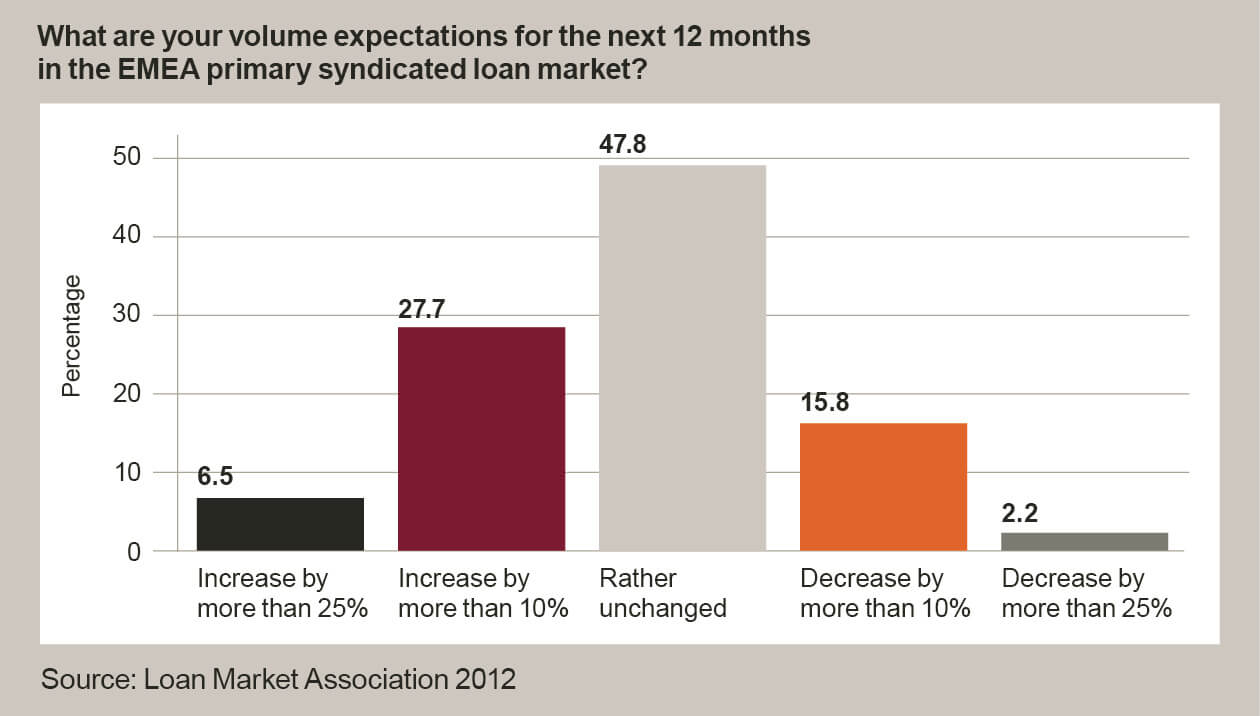 Question four
What is the main reason for settlement delays in the current market?
34.3% of respondents see lack of pre-trade diligence by buyers and/or sellers as the main reason for settlement delays in the current market. Whilst agent bank and KYC issues, and obviously traders' book management, lie outside the gift of counterparties to control, addressing pre-trade diligence generally does not. There is clearly a body of opinion which suggests settlement times could be brought down if pre-trade diligence was afforded greater focus.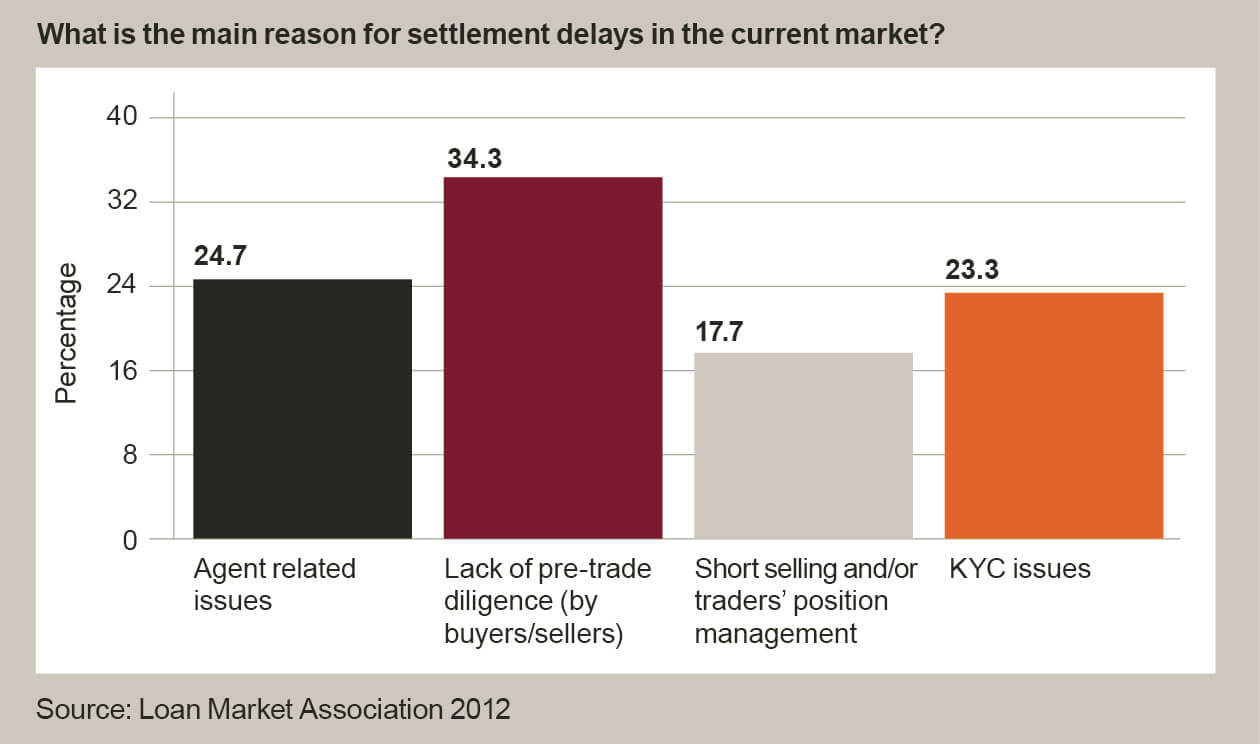 Question five
To what extent do you think the proposed regulatory changes will impact on your business?
68.7% believe that the regulatory proposals will impact on them quite significantly or more. Certainly banks and non-banks will be affected and this shows consistency with the response to question one.