Developing
Markets
Developing markets offer great opportunities as global dynamics shift, demand for their resources increases and new technologies evolve. The LMA.... Find out more
What's New?
Developing Market Insight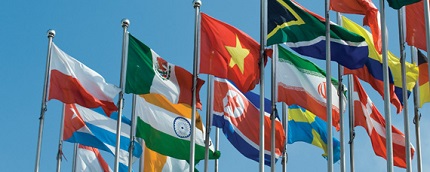 Developing Markets Conference 2017 summary; video interview with Conference speaker, David Chmiel; briefing on risk and raising capital in East Africa; South African confidentiality agreement; updated local African law facility agreement; Q1 LMA developing markets event summaries; regulatory submissions; legal and regulatory news; and upcoming LMA events in developing markets.
Bowmans have updated their 'Guide to Litigation in Africa', providing an overview of issues relating to litigation. They have also updated their 'Banking on Africa: Guide to Financing Transactions on the Continent' briefing, which answers questions on the provision of financing, and regulations relating to collateral, in key African jurisdictions. Click the arrow to view.
This booklet outlines our core aims and activities in Sub-Saharan Africa, as well as a number of articles and summaries of our 2016 conferences.
We spoke to David Chmiel, Managing Director at Global Torchlight, following our 2017 Developing Markets Conference. In a survey conducted of LMA members before the conference, global macro-economic and political stability was seen as being the most important factor for growth in the syndicated loan market in developing markets. We asked David for his views.
The LMA has produced a confidentiality agreement and associated riders under South African law, for use in primary syndication. The South African User Guide has also been updated.

The LMA has updated its African local law facility agreement and Users Guide, for use in each of Kenya, Tanzania, Uganda, Nigeria and Zambia. Amendments include updated statutory references, distinctions between mainland Tanzania and Zanzibar, and additional guidance provided for Nigerian law transactions (including a footnote on execution by way of seal). The document has been colour coded, including separate conditions precedent schedules, for each country.
Clifford Chance produced a briefing discussing the status of MFIs in English law. Dealing with an MFI raises different issues from transactions with private sector entities. Click the arrow to view.