Developing
Markets
Developing markets offer great opportunities as global dynamics shift, demand for their resources increases and new technologies evolve. The LMA.... Find out more
What's New?
Developing Market Insight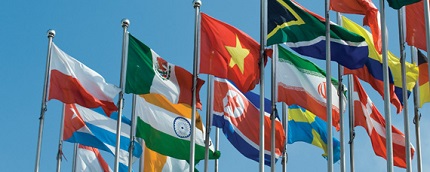 For the latest documentation updates, regulatory submissions, legal and regulatory news, and upcoming LMA events relevant to the Developing Markets region.
This booklet outlines our core aims and activities in Sub-Saharan Africa, as well as a number of articles and summaries of our 2016 conferences.
This briefing, produced by Clifford chance, explores the future role of Africa in international trade and the challenges and risks that banks and corporates in East Africa face in successfully raising capital. These topics are taken from Clifford Chance's Risk and Raising Capital Conference 2017 in Nairobi.
Bowman Gilfillan has produced a 'Guide to Dispute Resolution in Africa', which provides an overview of issues relating to litigation and arbitration in certain key African jurisdictions. It has also produced a briefing on 'Banking on Africa: Guide to Financing Transactions on the Continent'. This answers some of the most frequently asked questions relating to the provision of financing and the law in certain key African jurisdictions, as well as the regulations relating to collateral in these jurisdictions. Click the arrow to view.
In this briefing note, Dentons focus on IPPs and highlight: (a) some of the milestones that IPP developers will need to achieve and associated challenges to be overcome in order to successfully develop IPPs; and (b) some of the key risks which lenders who finance IPPs will expect to see managed to a satisfactory level in order to develop a bankable IPP that can be financed on a project finance basis.