Brexit
While the UK referendum vote to leave the EU will have a major impact on the future financial landscape in the UK and Europe, in the vast majority of cases it does not bring about any immediate legal or contractual change. It is too early to speculate on the implications for the syndicated loan market of the UK's withdrawal from the EU and much will depend on the form of negotiated exit.
The LMA will be closely following developments in this regard and will work to address any issues which could impact the loan market. The LMA will continue to work closely with and on behalf of its members across EMEA and beyond on issues which create the potential for the loan market to be adversely affected.
What's New?
As part of its "no-deal" planning papers, the UK Government has set out a very brief analysis of the consequences of such a Brexit for civil cases before the UK courts which clarifies a number of the UK Government's intentions if "no-deal" happens. This briefing by Linklaters looks at these and what this means for the use of English law, the use of the English courts to hear disputes, and the consequences for ongoing and future cases before them.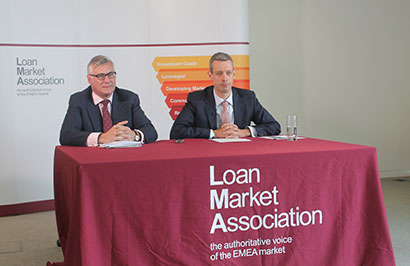 Available to watch on demand on the LMA website is a 30 minute webinar on the impact of the UK's vote to leave the European Union. Presenting the webinar are Matthew Dunn and Simon Gleeson, Partners at Clifford Chance LLP.
This briefing by Cadwalader looks at the impact of the UK vote to leave the EU on the European CLO market. The briefing concludes that there are solutions available to CLO market participants to plan for, and address, issues as they present themselves.