On 31 January 2020, the UK officially ceased to be a Member State of the European Union. This follows approval by the UK and EU Parliament of the Withdrawal Agreement, which sets out arrangements for the UK's transition out of the EU and during which time, EU law continues to apply in the UK. The EU and the UK have until 31 December 2020, the end of the transition period provided for by the Withdrawal Agreement, to negotiate an agreement on their future relationship.
The LMA will be closely following developments in this regard and will work to address any issues which could impact the loan market. The LMA will continue to work closely with and on behalf of its members across EMEA and beyond on issues which create the potential for the loan market to be adversely affected.
On 4 February 2022, the European Affairs Committee (the Committee) announced the launch of an inquiry into the UK-EU financial services relationship. The Committee expects to report its findings by May 2022.
The corresponding press release from the Committee highlights that there are few provisions in the Trade and Cooperation Agreement concerning trade in financial services between the UK and EU.
The European Commission (the Commission) has recommended that the EU rejects the UK's application to accede to the Lugano Convention. The Lugano Convention is substantially the same as the Brussels I Regulation, but applies between the EU and three members of EFTA, Switzerland, Norway and Iceland. It is open for accession by anyone, subject to the consent of all existing signatories.
This briefing by Clifford Chance considers the Commission's recommendation.
The LMA published a note entitled "Documentary implications of the end of the Brexit transition period for LMA facility Documentation" (Brexit Note) which consolidates and updates the earlier Brexit notes published in September 2016 and April 2019, as well as two EU legislative references destination tables. The Brexit Note and destination tables are intended to provide participants in the syndicated loan market with prior notice of the changes that will be made by the LMA to its English law facility documentation to take account of the end of the Brexit transition period.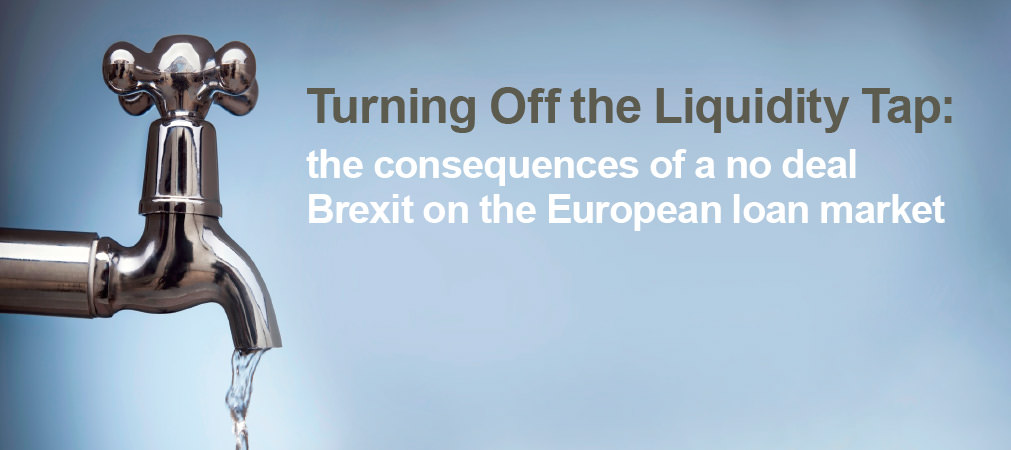 We have published a paper which seeks to emphasise the number of regulatory issues which could arise in a lending context as a result of a "no deal" scenario, and the negative repercussions that this would create for the wider EU economy.