Brexit
While the UK referendum vote to leave the EU will have a major impact on the future financial landscape in the UK and Europe, in the vast majority of cases it does not bring about any immediate legal or contractual change. It is too early to speculate on the implications for the syndicated loan market of the UK's withdrawal from the EU and much will depend on the form of negotiated exit.
The LMA will be closely following developments in this regard and will work to address any issues which could impact the loan market. The LMA will continue to work closely with and on behalf of its members across EMEA and beyond on issues which create the potential for the loan market to be adversely affected.
What's New?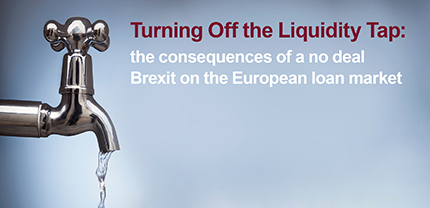 We have published a paper which seeks to emphasise the number of regulatory issues which could arise in a lending context as a result of a "no deal" scenario, and the negative repercussions that this would create for the wider EU economy.
Further to the note first produced by the LMA in September 2016 on the documentary implications of Brexit for LMA facility documentation (the "2016 Brexit Note"), the LMA has produced a supplementary note to inform members of market discussions/concerns in this area (the "Supplementary Note"). Members should note that the Supplementary Note does not replace the 2016 Brexit Note, but rather is intended to be read in conjunction with it.
As part of its "no-deal" planning papers, the UK Government has set out a very brief analysis of the consequences of such a Brexit for civil cases before the UK courts which clarifies a number of the UK Government's intentions if "no-deal" happens. This briefing by Linklaters looks at these and what this means for the use of English law, the use of the English courts to hear disputes, and the consequences for ongoing and future cases before them.