Loan Operations
The operational and settlement aspects in the syndication process are far-reaching and have a significant impact on the efficiency of the transaction process. The LMA... Find out more
Whats New?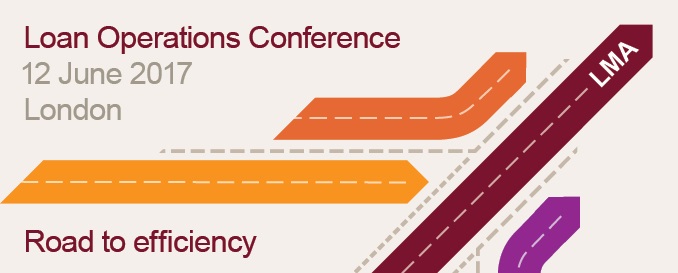 On 12 June 2017 we held our third annual Loan Operations Conference in London. From documentation to fintech innovation, the many influences on the market's functionality was discussed. We can all play an active part in navigating roadblocks and accelerating change. Together, we are on the road to efficiency!
To help drive down settlement times and increase efficiency, the Loan Servicing sub-committee has created an "Escalation Matrix" which can be accessed by contributing institutions .
The purpose of the matrix is to provide institutions with a direct line to a senior member in their trading counterpart, who may be able to progress, or explain, any delay to a transaction where communication between the two parties has broken down or become frustrated.
We invite all LMA members to participate in this initiative, by completing the template and sending to Nigel Houghton or Gemma Haley. Please contact us if you have any questions.
The LMA has published a revised Administration Detail Form ("ADF"), making the provision of group email addresses mandatory and adding a field for "UK Treaty Passport Expiry Date". These amendments come about following a focused review of the document, with the European Loan Operations Committee looking to encourage broad based adoption of the ADF, with a view to increasing efficiencies in both time and effort in compiling this information.
The LMA, with collaboration from the Market Initiatives sub-committee, has authored an introduction to position reconciliation. The article sets out what position reconciliation technology is and the benefits of adoptions for market practitioners.
Click the arrow to view the article.
In close co-operation with the LMA Loan Operations Committee, we collate settlement statistics from major European trading banks to publish to our membership as a metric of improvement in efficiency in the secondary market. Given the skew from outlying data points we believe the median figure to be more relevant for the purposes of benchmarking and analysis.
The settlement statistics for Q1 2017 are now available. Click the arrow to take a look.
We are pleased to launch an e-learning platform to complement our existing range of training. It is particularly targeted at market participants who may be unable to access our training days, but is equally suited to all professionals in the market. This course, which is free of charge, provides an overview of the syndicated loan market and an introduction to loan documentation and key operational processes.