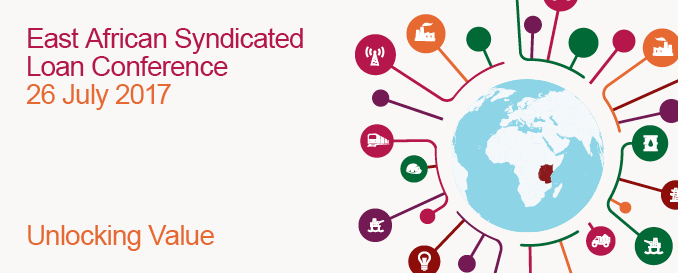 East Africa Syndicated Loans Conference 2017
East Africa Syndicated Loans Conference 2017
26 July 2017, 09:00 - 18:00
Windsor Golf Hotel, Kigwa Lane, Ridgeways, Off Kiambu Road, Nairobi, Kenya
---
We are pleased to return to Nairobi this year for our fifth annual East African Syndicated Loans Conference on 26 July 2017 at the Windsor Golf Hotel, Nairobi.
This event, which is free to both members and non-members of the LMA, is open to all professionals operating in the syndicated (and wider corporate) loan markets in East Africa. This all-day conference has a specific focus on the syndicated loan markets in the region and in Sub-Saharan Africa more broadly. Speakers consist of senior market practitioners from local and pan-African commercial banks, as well as non-bank investors, advisors and law firms active in the region.
The conference will explore general market, economic and legal trends in the short and medium-term, and discuss ways to reduce bottlenecks of liquidity in the region.
Register
Please register online by clicking the red "Book Now" icon below and entering your details before pressing the submit button.

You will need first to have logged on using your individual username and password in order to view the "Book Now" icon below to apply. If you cannot see the "Book Now" icon, you have not logged in.

To create a username and password, click here. If you have forgotten your password, click here.
---
Duration: 26 July 2017, 09:00 - 18:00
Who can attend: Members/non Members
Price: 0
Status: This event is now oversubscribed.

---
Contact Name: Darcie Bone
Contact Email: darcie.bone@lma.eu.com